You'd need to donwload this Windows utility for Hideez Key's maintenance.
Unzip the folder and run the DeviceMaintenance file: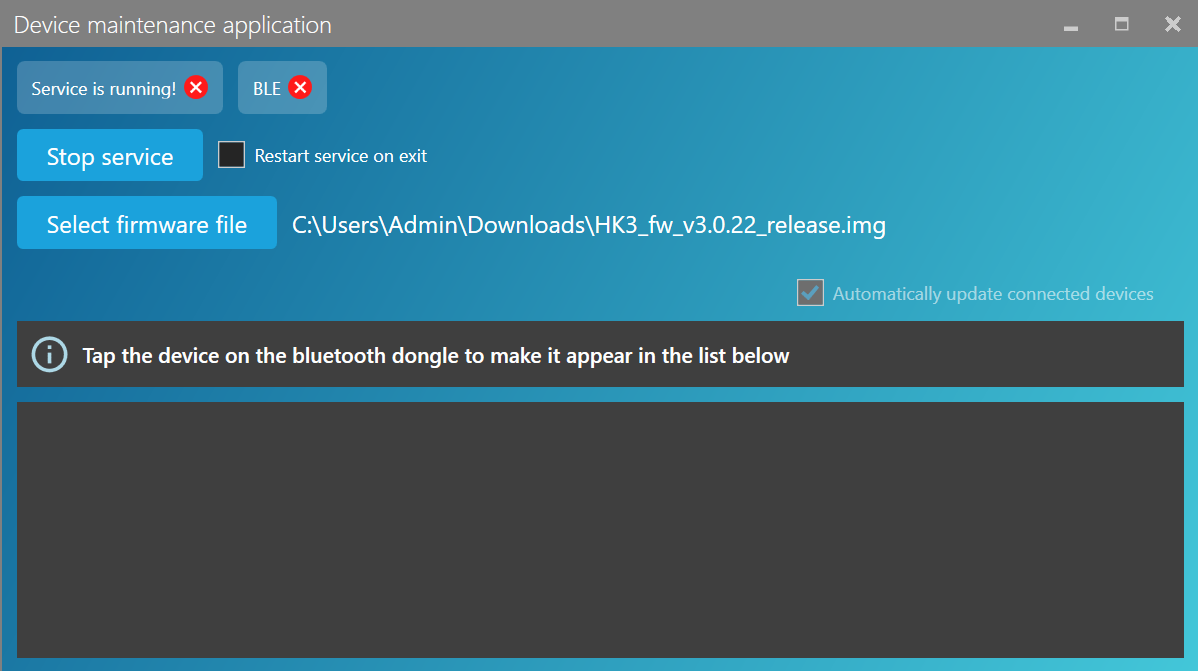 Click into Stop service (so the red Xs become green check-marks):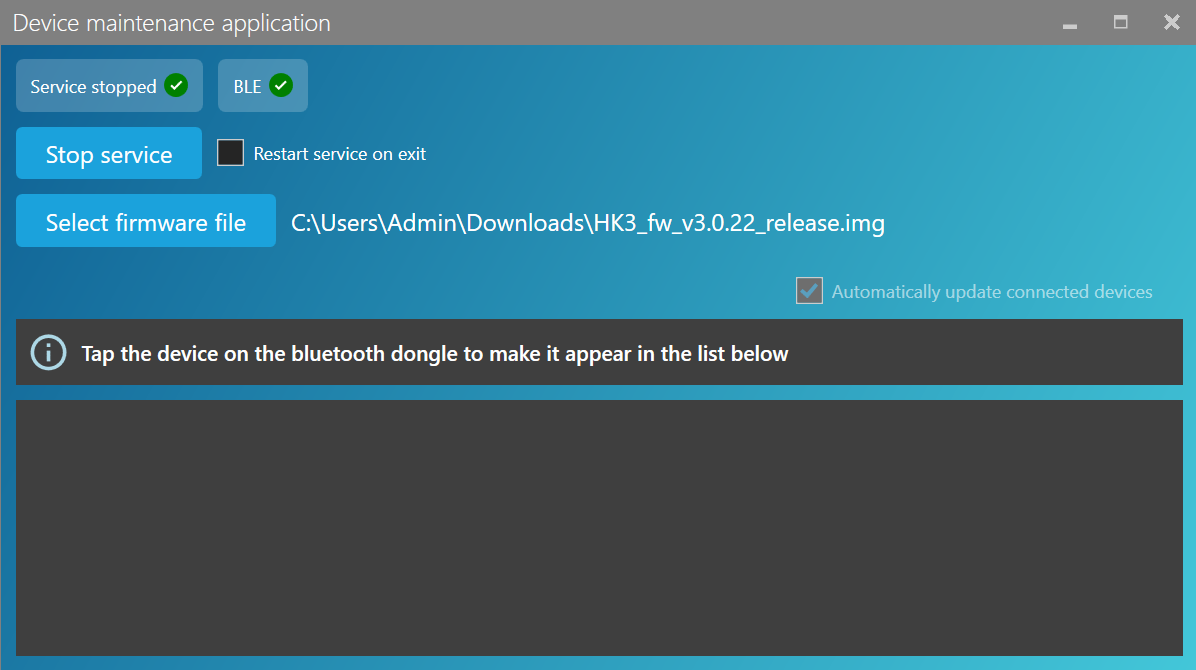 Do not forget to click - Restart service on exit If the BLE (Bluetooth) button doesn't turn green, just unplug the USB dongle and plug it back in.
Click into Select firmware file (make sure you have the latest firmware update downloaded) and choose the file from your storage: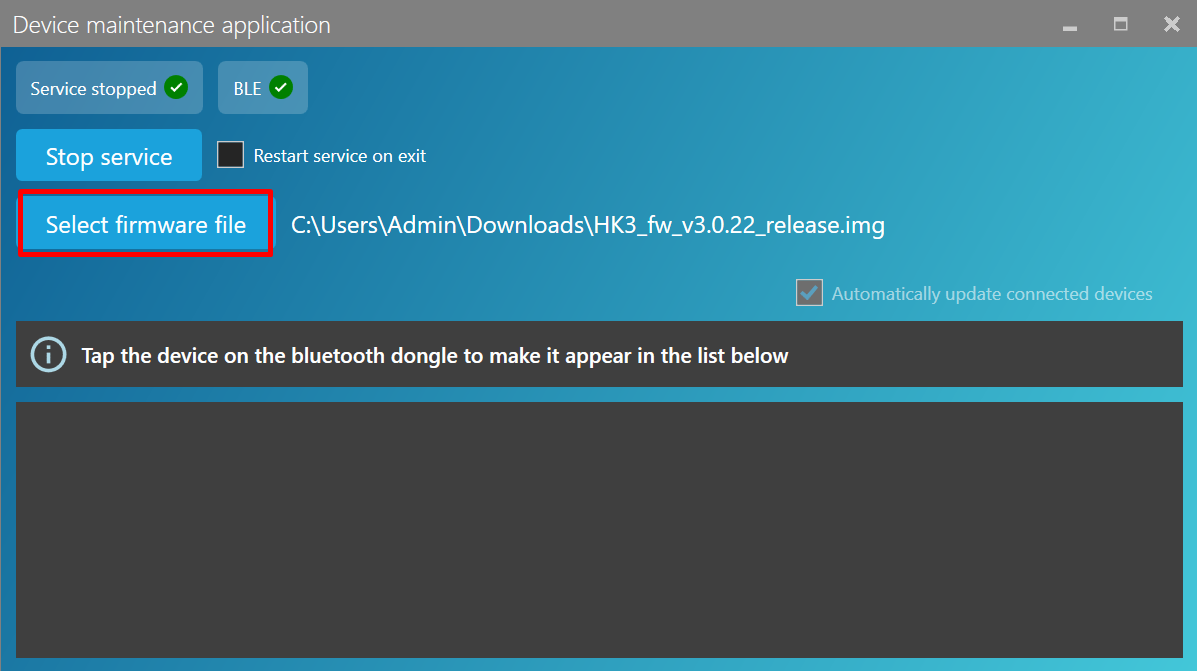 Then just tap your key(s) on the Bluetooth dongle - they should appear in the list.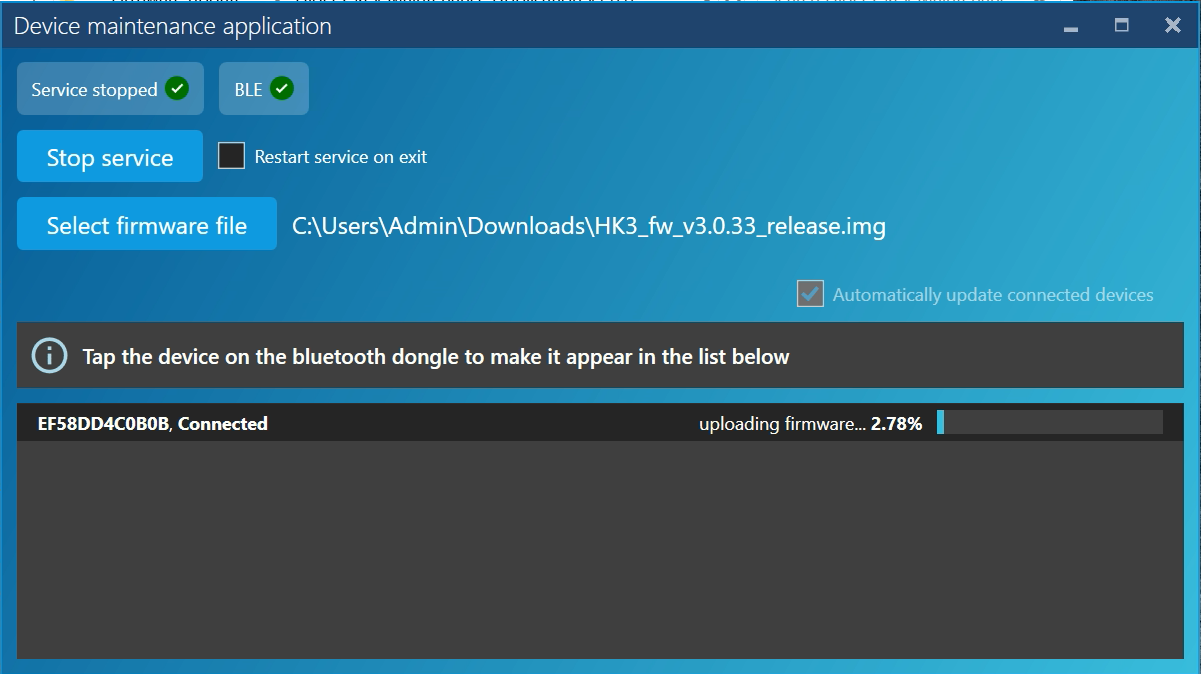 Wait for the key to be updated - it will have a green check-mark in front of the progress bar, and you're all done!