How to add and approve Workstations?
Hideez Enterprise Server – Adding and approving workstations

For using the Hideez key on the employee's workstation, it has to be approved by the administrator. Otherwise, the Hideez key will not be able to connect to the Hideez client.
You need to click on the line with the desired workstation and click the
Approve
button.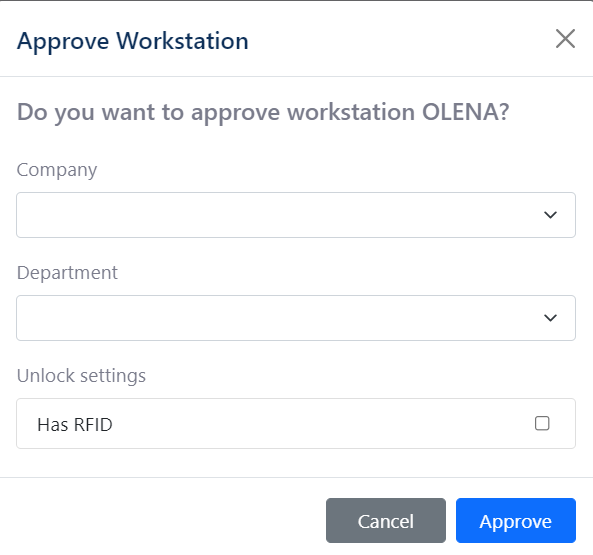 You may select the
Company
and
Department
or stay them empty.