Removing the Locked status
Hideez Enterprise Server – How to remove the locked status
This status means that Hideez key is locked at the hardware level due to entering an incorrect PIN or activation code. The user cannot work until the device is unlocked.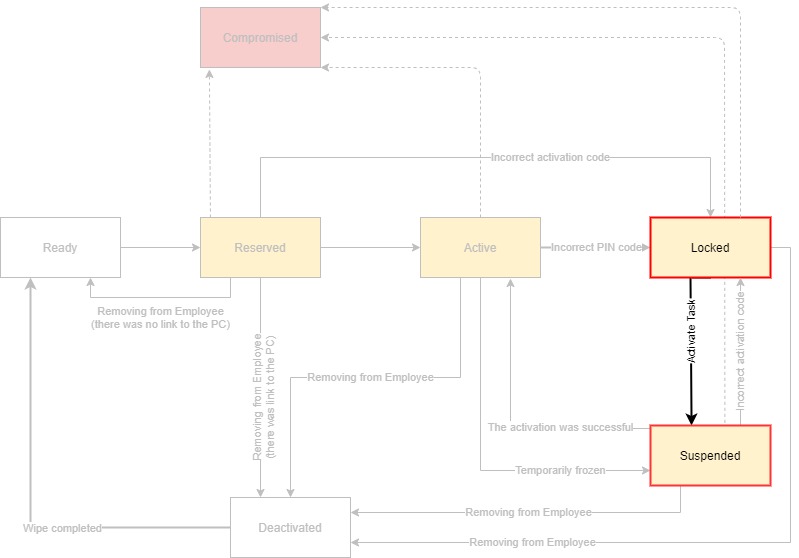 When trying to connect a key in Locked status, the user will see the following message in the client:

The employee should inform about this situation to the administrator in any convenient way.
The administrator should find the user key in
Hardware Vault
section, make sure that it is in the status Locked, click on it and click on the
Activate vault
button.
Then administrator need to confirm action by pressing
Activate
button.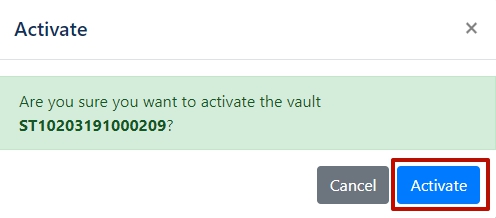 After activation Hideez key transferred from
Locked
status to
Suspended
.

Administrator need to inform activation code to the employee. Click the
Activation code
button.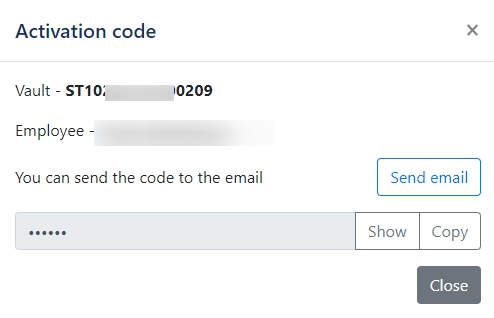 You, as administrator, can send the code to the employee's e-mail (if added to the employee) or communicate it in any convenient way outside the system.
After this, your task as an Administrator is completed. The user will have to enter the activation code when trying to connect the Hideez Key. As soon as activation is completed successfully, Hideez Key status will be Active.