Hideez Enterprise Server – Getting licenses
Go to
Hardware vaults
section
License Orders
tab to obtain new licenses or renew existing ones.


Choose what order do you need: for a new license or to renew an existing one.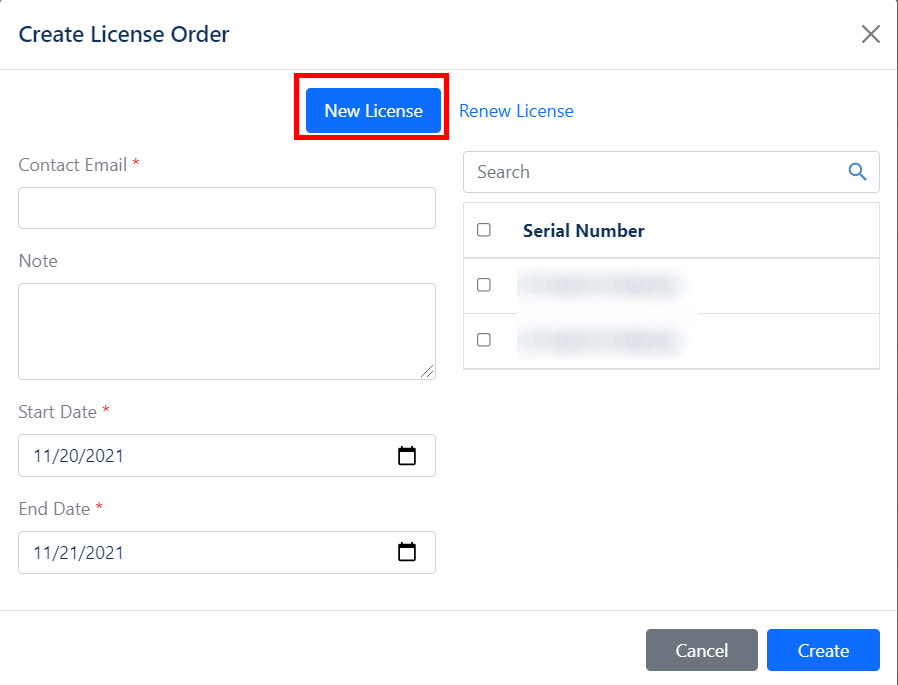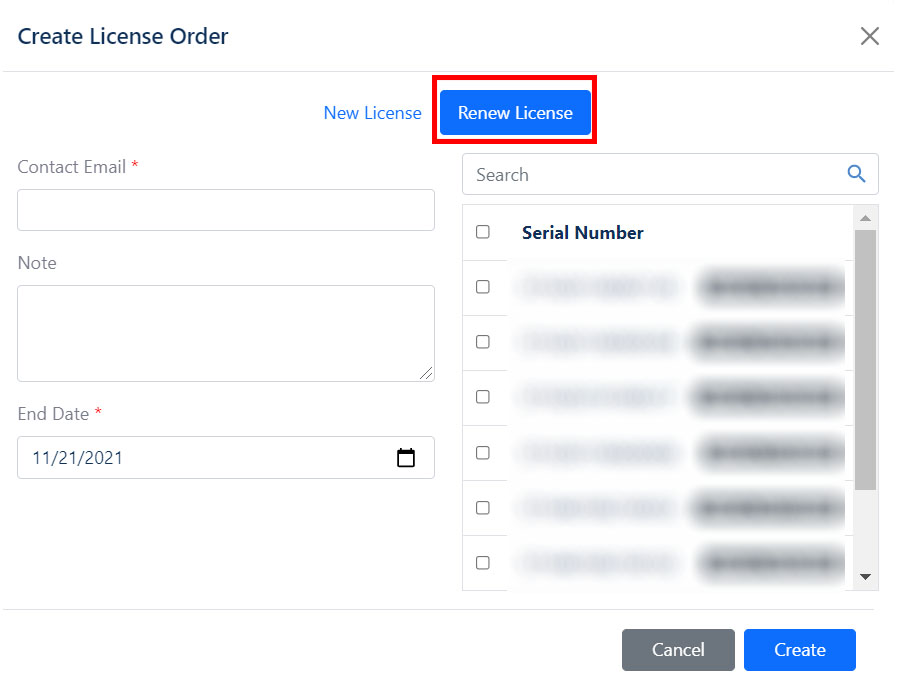 You can place an order for any number of devices.
Start Date
- the starting date of the license. It is indicated only for new devices. If the start-up of devices should be delayed, the Start Date can be postponed to reduce the cost of the order.
End Date
- The end date of the license. It must be specified both for license renewal and for new licenses. If a license is renewed for several devices that have different End Date, the end date will be the same for everyone after purchasing new licenses, which will simplify the procedure for renewal in the future. The total order value will be calculated by the number of days between Start Date and End Date for each device.
To ensure the smooth operation of your enterprise, an order for renewal of licenses can be made in advance. New licenses will only become effective after the expiration of the previous ones. The cost will be calculated not from the date of creation of the order, but from the date of expiration of licenses for each of the devices.
After creating an order, it is displayed in the
New
status. In this status, you can cancel the order, view it, or send it to processing.

Click
Send
from the context menu once you have made sure that everything is correct.
The system will ask you to confirm the request.

Your order will begin its life cycle and you can track its status after sending it. You will receive an email notification about the change of order statuses.
Sent

- order sent successfully

Processing

- an order was accepted by Hideez's staff

Waiting for payment

- an invoice was generated and sent to the email address of the company that was specified during registration pending payment by the client.

Completed

- payment received, licenses created. These licenses will be downloaded by your HES automatically.

Canceled

- the order is canceled (by agreement with the client through negotiations).

Error

- an error occurred while processing your order. You must contact technical support.
After receiving a message about the order transition to the Completed status, click the "Refresh order status" button. After that, the licenses will appear on the server.

The license will be updated automatically the next time the device is connected through the Hideez Client application.